Contact Us
At Screwfix, we take customer service very seriously, it's at the heart of what we do. Our teams are working incredibly hard to respond to all enquiries and our priority is to help you as quickly as possible. Whilst we hope you never experience a problem with our products or service, we appreciate that occasionally things go wrong.
For general enquiries please visit our  FAQ'S as this is the quickest way to resolve your query.
Please see below for the ways in which you can contact us:
Please note: Any contact with us will be governed by our privacy policy
Chat To Us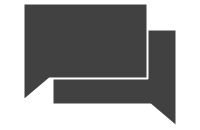 For a quick answer to your question please click 'live chat' in the bottom right corner. We are here to help 6am-9pm Mon - Fri & 7am-6pm Sat & Sun.
Here we can help here with:
Refund or Exchange
Where is my order?
General enquiries
Visit Us
Store operating hours are: 7am-8pm Mon - Fri, 7am-6pm Sat & 10am-6pm Sun. Please use Click & Collect for safe contactless pick up at store.
Please see our Service Updates for further details.
Call Us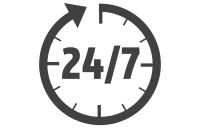 Our UK based contact centre is open 7 days a week, from 6am-9pm Mon - Fri and 7am-6pm Sat & Sun, you can reach us by calling 1800 946 602.
Please be aware that due to a high demand of enquiries we are busier than normal.
Email Us
Email us using our contact form below. This is a great option for enquiries that do not require an immediate response or for raising a complaint.
If you need to return a product our stores are processing these as normal - if you're unable to get to store, please complete the form below:
Alternatively you can write to us
Screwfix Direct (Ireland) Limited
6th Floor
2 Grand Canal Square
Dublin 2