About Us
Welcome to Screwfix
Screwfix is part of Kingfisher plc, the international home improvement company, with over 1,400 stores, supported by a team of over 80,000 colleagues, in 10 countries in Europe and Turkey. For further information go to www.kingfisher.com.
Screwfix is convenient, straightforward and affordably-priced, helping its trade customers get the job done quickly, affordably and right first time.
From power tools and work wear to cables and pipe fittings, Screwfix offers over 10,000 products available for pick up from stores. Our full range of over 24,000 products can be ordered over the phone, online or from a local store.
Safe & Secure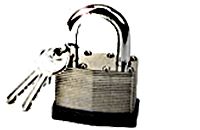 Here at Screwfix.ie you can order from our full range of over 26,000 lines. Transactions are secure and we will never pass on or use your personal details without asking you first. Plus any order may be returned within 30 days for a full refund should you change your mind.
Excellent Service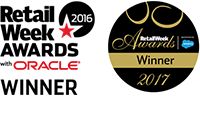 Screwfix has seen a continuation of recognition during the last few years. In 2015 Screwfix was named the Gallup Great Workplace Award winner for its outstanding workplace culture and in recognition of its world class workplace where engaged employees thrive. In addition, they were honoured with the title of 'Supply Chain Team of the Year' at the 2015 Retail Week Supply Chain Awards and 'Best DIY & Gardening Retailer' at the Verdict's Satisfaction Awards.
In March 2016, The Retail Week Awards crowned Screwfix as 'Multi-channel Retailer of the Year' and 'Employer of the Year'. They were selected after judges recognised their significant achievements over the last 12 months, including consistently internally filling over 60% of all manager appointments, it's 24/7 contact centre and giving customer the ability to Click & Collect in as little as 1 minute.
More recently in March 2017, Screwfix was awarded the Retail Week Award for Customer 'Experience Initiative of the Year'. Screwfix was praised by judges for its 'Simply Better Service' initiative, which drives constant customer service improvements across all business channels including in store, over the phone and online.
A Store Near You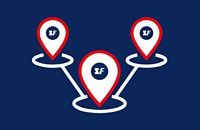 There are over 35 Screwfix stores in Republic of Ireland, with more stores planned to open soon, offering the convenience of getting what you need the very same day. With over 10,000 products available in each store and over 26,000 products available for delivery to home, site or any Screwfix store within 2-3 working days* we've got what you need to get your jobs done. Customers can also Click & Collect by ordering online and collecting their goods from any store in as little as 1 minute! Find your nearest store.
*Excludes weekends and public holidays.
Company Details
Address: 6th Floor, 2 Grand Canal Square, Dublin 2
Registration No: 645397
VAT No: 3615078VH
You can contact us via the website or by contacting our customer service department on 1800 946 602 (Mobile Friendly).