Cut steel, aluminium, wood with embedded nails, plastic & more with one saw & one blade!
Evolution Tools have a deserved reputation as market leader within the industry, pioneering multi-material cutting tools, along with many other innovations – all designed to meet the most demanding of tasks.
The Evolution Tool range boasts a selection of best-selling, innovative saws able to cut though mild steel, aluminium, wood, wood with nails and plastic. With a keen focus on accuracy, reliability and power, this market leading range gives the user a tool that can tackle a plethora of materials whilst delivering a smooth, accurate finish every time.
You need to update your settings to view this content.This won't take a second...
You need to update your cookie setting to view video content. To do this simply set the YouTube cookie to be 'on'. You can make this change here.
Multi Material Cutting Technology
Evolution's patented Multi Material cutting technology combines a specialist TCT blade with an optimised gearbox and motor, resulting in a single speed system able to easily cut through wood (even with nails), aluminium, copper, plastic and mild steel.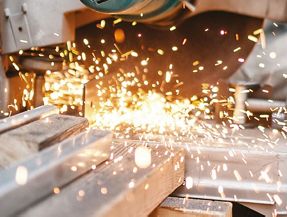 Virtually No Sparks When Cutting Mild Steel
Cold cutting technology means no hot sparks, no dust and no fumes, unlike abrasives. The safest, most economical way to cut metal.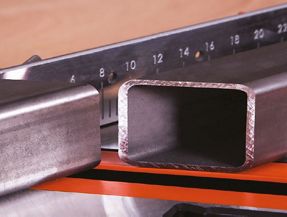 No Heat & No Burrs - Instant Workable Finish
Now you don't need to wait for the metal to cool after cutting. With no coolant and no filing required means faster production = saving you time and money.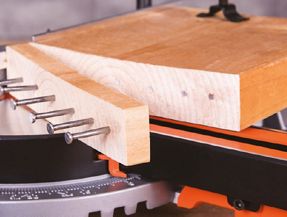 Cut Wood With Embedded Nails
One less worry. The next time you're cutting reclaimer wood with embedded nails, remember an Evolution* saw will cut straight through without damaging the blade or saw.